The Restaurant Brokers at We Sell Restaurants announce their latest transaction - an existing franchise for sale, Dickeys Barbeque Pit in Florence South Carolina.
What happens when you combine an existing Dickeys BBQ Pit franchise for sale and a restaurant brokerage firm specializing in the sale of businesses? A happy buyer and seller of course! Certified Restaurant Broker Dominique Maddox recently served as the listing and selling broker for a unit that is part of the number one barbecue chain in the United States. The franchise brand has more than 560 locations across 43 states.
The sellers, DC Ventures, LLC, are the original owners of the existing franchise for sale location, and after nearly five years of successful ownership in Florence South Carolina, they were ready to pass on the reigns to a new buyer! DC Ventures sought out We Sell Restaurants to list their existing franchise for sale, the Dickey's BBQ in January of 2017. The popular restaurant was sold in roughly six months from start to finish by Certified Restaurant Broker Dominique Maddox and closed in July!
The new owner, Jeffery A. White, C.P.M., is the CEO and Founder of J.A. White & Associates, Inc., a federal contracting consulting firm. Mr. White has over nearly three decades of experience with federal contracting, and is a former adjunct professor at Pennsylvania State University and instructor at George Washington University. Mr. White smoked the competition from other buyers and is now the proud new owner of the open and operating Dickeys Barbecue Pit in Florence.
The original Dickeys Barbecue Pit was founded in 1941, and the chain started franchising locations in 1994. All Dickeys locations use the same recipes today that were used over 75 years ago at the original location. Menu items include brisket, pork, and chicken that are smoked daily at each location over hickory wood, as well as a variety of bean side dishes, fries, salads, and corn on the cob.
Eric Gagnon, President of We Sell Restaurants, had this to say of the transaction, "More and more buyers are recognizing the value of an existing franchise restaurant for sale rather than developing a new unit from the ground up. In this case, Mr. White got the benefit of an operating location with cash flow, a customer base and strong sales line. That's a real win for him."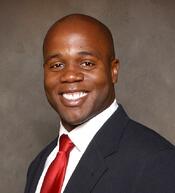 Dominique Maddox, the Restaurant Broker in the transaction said of the sale, "I participate in many transactions for Dickey's Barbecue Pit and other existing franchises for sale. It is rewarding for me, as a Restaurant Broker to see both the buyer and seller meet their goal in this transaction."
Maddox is a licensed Georgia real estate agent and graduate of Morehouse College which he attended on a football scholarship. He brings a competitive spirit and unmatched energy to restaurant brokerage. He has worked in mortgage financing, real estate, business to business sales, and Restaurant Brokerage Sales. Dominique was named the Georgia Association of Business Brokers "Rookie of the Year" in 2011 and has many years of experience in the industry.
Are you in the market for a BBQ restaurant for sale similar to this one? Click on the link below to see all existing franchise restaurant for sale locations. Sellers with existing franchises for sale seeking representation should also reach out at this link for a free valuation of their restaurant.