One of the restaurant broker's favorite emails just hit the inbox with all the deals in development across the franchise spectrum. Of course, the ones of greatest interest to us are the franchise deals announced like this one.
Arby's Restaura

nt Group Inc. has signed a 70-unit development agreement with its largest franchisee, United States Beef Corporation. The restaurants should be opening in the backyard of We Sell Restaurants franchisee John Jordan, in the Denver market over the next seven years. This franchisee of Arby's already operates over 300 units for the brand.
Another existing franchisee is ready to grow with more units. Double R Restaurant Group is building more than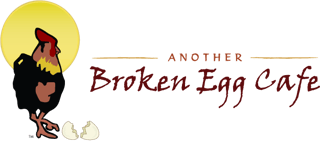 three dozen Another Broken Egg Cafes in Texas in the booming markets of Austin, Dallas and San Antonio over the next decade. They are slated to open the first one in Dallas later this year according to the Development Tracker issued by Franchise Times. This franchisee currently has operates two dozen locations in the southeast (Northa nd South Carolina, Georgia, Florida and Tennessee). The restaurant brokers have seen strong interest in breakfast brands over the past two years as the profitability of this daypart out ranks dinner and lunch service.
Have you ever picked up a pretzel in a mall and added just the right amount of salty or sweet? One alumnus of the brand, Wetzel's Pretzel's is launching several more stores. Ricky Alam already has seven stores including two inside the mega retailer Walmart and two kiosks in malls. He's putting five more stores together in Southern California over the next three years says the latest industry report from Franchise Times.
The restaurant brokers continue to see strong growth and interest in Charleston South Carolina, a market that was heavily weighted toward independents. More and more brands are developing in one of the south's most "polite" cities -- it's true, they always make the list for best manners! Donato's Pizza has signed a four unit development deal with Dane and Jaclyn Kopnisky. This will be the first South Carolina location for the Ohio-based pizza chain.
This is big news! Franchise Times says Pieology Pizzeria has received a strategic investment from Andrew and Peggy Cherng, the founders of Panda Restaurant Group (PRG), one of America's largest family-owned restaurant companies, with close to 1,900 locations globally. Stay tuned for what that means for growth of this concept.

While some growth is driven from new franchisees, we are also seeing stores change hands at a rapid rate. Burger King franchisee Cambridge Franchise Holdings has purchased 42 Burger Kings, bringing its total to 85 restaurants. At the main street level, this trend is definitely the same with restaurants in the first month of 2016 changing hands at even fast rates than 2015.

Everyone wants to be in the restaurant business! An auto dealer in New York is expanding to burgers with a deal to open at least three BurgerFi locations. The Lia Group,led by Bill Lia Jr., owns 20 auto dealerships. The first unit opened last August and financing has been secured for the second location.
All in all, the growth in franchise restaurants continues unabated as more stores open amid improved lending conditions, capital still on the sidelines waiting to be deployed and high optimism for the industry. We'll keep you posted on new deals as they surface. Meanwhile, for our
restaurant for sale listings
, check our website, wesellrestaurants.com.