Ever wished you could have gotten an extended trial period for something you bought BEFORE you made the commitment? What about when you're buying a restaurant?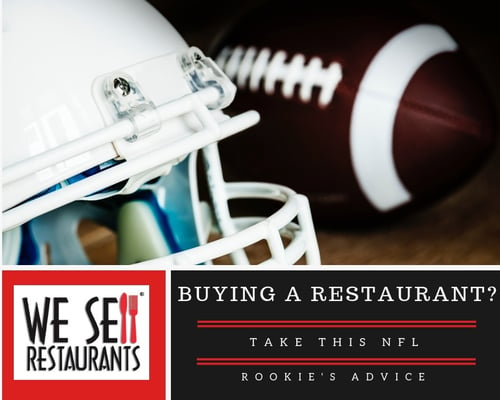 For a lot of products, there's no "drive before you buy" that lasts the length of time you need to discover the flaws. Can you see yourself going to your local auto dealer and asking them to let you "demo" your dream vehicle for three months before you make the purchase?
Imagine this concept as it relates to your career. Have you wondered what it would be like to "test" a new job before you resign from your current one?
Is there a way to test drive the restaurant business? There is. There are literally thousands of jobs available in the industry. It's always been our advice at We Sell Restaurants, that you should work in the industry before buying a restaurant.
As restaurant brokers, we often see people investing hundreds of thousands of dollars in an industry where they have very little experience. They buy, only to realize very quickly that this is not the right fit for them. They are now faced with potentially losing a substantial chunk of their initial investment.
What if that same person would have worked as an employee in a similar location before they made the purchase? With the labor pool tightening, restaurant owners are always looking for help. Why not and go work for someone else on a part-time basis before you go out and spend a large amount of money?
If you are buying a franchise restaurant you are in luck as hopefully there are existing locations nearby to go and see what restaurant life all is about. (Hint: It is not what you see on Food Network!)
You could even work for a potential competitor before you buy. Some franchisors require potential candidates to work in a store for up to six weeks store as part of the training process before buying a franchise restaurant.
Buying an independent restaurant location? The owner will probably not let you work there if he knows you are interested in purchasing his restaurant (AKA Undercover Boss). You could go to work at one of the potential competitors or the best independent restaurant in town. Try as many positions as you can from the front of the house to the back of the house. Learn the POS system and try your hand at delivery. You will learn a great deal and cash a paycheck as well. That sounds like a pretty good deal to me.
You think this is beneath you or unnecessary? Look at this young man who made the headlines last week.
"Rookie Colts RB Nyheim Hines worked at a Bojangles over bye week due to his retirement plan"
An NFL player is working at Bojangles's during his week off. He has a four-year, $3.18 million-dollar rookie paycheck coming in and he's smart enough to learn the business before investing. What's stopping you from doing the same thing during your time off?
I know it's a lot more fun to look on www.wesellrestaurants.com for restaurants for sale but spending time in real live stores will make you more successful in buying a restaurant.
You may decide once you look under the hood, that the restaurant business is not for you. If so, you will save a huge amount of money and maybe even fatten your bank account while you're at it.
You could learn that you have a natural affinity and talent for the industry and change your search from those making money to under performers that need a new look before flipping.
If it's good enough for an NFL player pulling down serious money, it seems like a good plan for you in buying a restaurant.
If you are interested in working somewhere before you buy, reach out to We Sell Restaurants. We may be able to connect you with owners in your area.