July 5, 2014 – The Restaurant Brokers Eric and Robn Gagnon are joined by the National Barbecue Association and Smoke Ring Atlanta on their weekly radio show.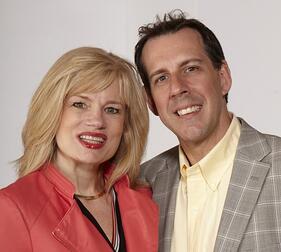 It's the Holiday weekend everyone is Barbecuing so this week it's Red, White, & Barbecue! Eric and Robin are joined by Roy Slicker, president of the National Barbecue Association (NBBQA), and owner of Slick's Que Co., a BBQ restaurant and product company based in Central Oregon; and Jordan Wakefield, Executive Chef at Smoke Ring where he's serving up Jordan's take on "Georgia-Style Barbeque" in Atlanta's Castleberry Hill community.
Looking for grilling tips? Want to know what barbeque sides are becoming popular? Well then this week's show is for you! What is it about the BBQ that brings everyone to the table? The smell, the smoke, the heat, the flavors, the fire…or all of the above? Is it sauce or dry rubs that brings out the best flavors? How does it differ from coast to coast and what are the familiar barbecue sauces versus these newest flavors being introduced by inventive chefs? Whatever it is, it's on the mind of America where everything you can imagine takes on the flavor of the grill when it's smoked or roasted over a flame. The restaurant brokers are focusing on the cuisine that ranges from high on the hog (or high end) restaurants to roadside grills that take on the character of a backyard cookout. Tune in Saturday Noon EST July 5, 2012 on TALK920 and Sunday at 1pm EST on BIZ1190! The show is also available for instant download on itunes!
What did the restaurant brokers share with listeners this week? One guest says the key to success in the current market is using local flavors, healthy dishes, and organic ingredients! What about operations? The president of the National Barbecue Association says "you've got to watch the front door, back door, and the garbage can" What is one trend that separates today's BBQ restaurants from the meat and three concepts of the past? According to executive chef Jordan Wakefield, the "sides" can differentiate a restaurant where discerning customers want more than the basics. These are just a glimpse of all the tips and tricks discussed in this week's show with the restaurant brokers, Eric and Robin!
Restaurant Reality
What's the reality of BBQ business? The restaurant brokers end their popular restaurant radio show with the unbridled truth of the business. For the BBQ segment, it's about location. According to these two, ", BBQ won't fit in every shopping center? Why is that? Your smoker. We've had many landlords turn away great concepts because their insurance won't allow a smoker on the premises or they didn't want a second roof penetration to vent a hood. There are very real practical concerns."
When it comes to your dreams of starting a restaurant with your own innovative ideas, buying an existing establishment, or selling, the restaurant brokers say, "BBQ has always been a staple in our backyards, now it's hitting the mainstream. Chefs across the country are introducing new flavors alongside traditional sauces cooked over flames or smoked all night. With this industry on the rise, your dream of BBQ can be a reality." Of course, there is always a "but". Find out what that is on this week's show!
This Week's Guests
The Restaurant Brokers are joined on this week's show by the following expert guests on BBQs.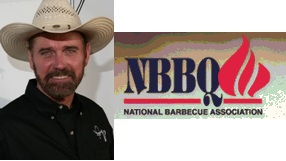 Roy Slicker
Roy Slicker has owned Slick's Que Co., a BBQ restaurant and Products Company based in Central Oregon, since 2009. Prior to that, he owned The Left Handed Chef catering service in Oregon and California, overseeing successful white table cloth BBQ operations. Slicker's expertise from 30 years in high tech development and marketing and his love and travel and appreciation of all things food, especially barbecue, has served him well in the catering and restaurant business. Slick's Que Co. has experienced significant growth both geographically and financially due to Roy's business focus coupled with his high energy and networking abilities.
Slicker is currently serving as president of the National Barbecue Association (NBBQA) and is very active in all areas of membership development. He travels 25,000 to 30,000 miles a year around the country connecting with other barbecue businesses, pitmasters and barbecue competitors. He is also one of the most requested instructors for the NBBQA's apprentice program, a 2- or 3-day barbecue business emersion program offered by the Association.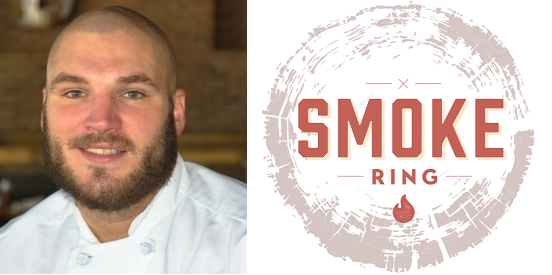 Jordan Wakefield
Growing up in Lawrenceville, Ga., Wakefield was immersed in a world of diverse culinary cultures. His mid-Western mother taught him how to prepare meat and potatoes, as well as her "famous dishes" including spaghetti, pork chops and meatloaf, and his Tennessee-born father provided Wakefield with his love for Southern culinary traditions. Wakefield went on to attend Le Cordon Bleu in Atlanta, where he took a coveted three month externship at the exclusive Homestead Resort in Hot Springs, Va.
Wakefield's talent of combining Southern food and sensibilities to create cutting edge cuisine became highly praised and he was soon promoted to executive chef of Meehan's Public House in Downtown Atlanta. Between Jordan's extensive training, skill and hand-picked kitchen team, he took Meehan's fare to the next level, but most recently he has embarked on his latest venture of inaugurating a barbecue restaurant which goes by the name of Smoke Ring!
About We Sell Restaurants
We Sell Restaurants is the nation's largest restaurant brokerage firm specializing in restaurants wanted (restaurants for sale), leasing a restaurant and franchise restaurant resales. The We Sell Restaurants brand is known nationwide for professionalism, industry knowledge and unmatched service. They can be found online at www.wesellrestaurants.com. The firm is franchising their brand nationwide and has offices in Florida, Georgia, Colorado, Tennessee and South Carolina.