On December 21,
Restaurant Brokers, Robin and Eric Gagnon
are looking back at the best of 2013. This week, the restaurant brokers will feature a previous show focusing on franchise associations. An industry expert panel including President of the International Franchise Association Steve Caldeira and Backyard Burgers, Inc CEO David McDougall will discuss the importance and significance of franchise associations on the We Sell Restaurants radio show broadcast in the nation's seventh largest media market. Listeners can tune in at 12 Noon EST to Atlanta's AM Talk 920 and Sunday at 1PM on Biz 1190. The show is also available for immediate download on iTunes.
Industry Expert Panel Features:
Steve Caldeira, President and CEO of the International Franchise Association
Steve Caldeira is President and CEO of the International Franchise Association, the world's oldest and largest organization representing the franchise industry. Headquartered in Washington, D.C., IFA works to protect, enhance and promote the U.S. franchise industry, which consists of 825,000 U.S. franchise business that creates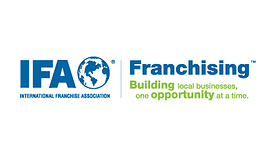 nearly 18 million jobs and $2.1 trillion of economic activity annually.
Mr. Caldeira has 30 years of government relations, political, communications, fundraising and professional development experience. Before joining the IFA in June 2010, Mr. Caldeira served as the Executive Vice President of Global Communications & Chief Public Affairs Officer for Dunkin' Brands, Inc., the $8 billion parent company of Dunkin Donuts and Baskin-Robbins.
David McDougall, President and CEO of Backyard Burgers, Inc.
Dave is the current President and Chief Executive Officer of Back Yard Burgers, Inc. a better burger restaurant company based in Nashville, TN. The brand has been in business since 1987, operating 81 company and franchise restaurants in fifteen states.
Dave's background includes over 30 years of food service and franchise experience in both quick and full service specializing in operations, training and international business. He most recently was the Sr. Vice President of QSR Operations for NexCen Franchise Management; a multi brand franchise company based in Atlanta, GA. Brands under his leadership include Marble Slab Creamery, Maggie Moo's Treatery, Pretzel Time, Pretzel Maker and Great American Cookies. With over 1200 locations in eleven countries and growing, responsibilities include Franchise Operations, Supply Chain, Training, and International.
Broadcast live from the nation's 7th largest media market, the show is available on demand from the iTunes store or the Company's YouTube channel. Listeners in the market can listen live or catch the showing streaming live online at the
Talk920
website
About We Sell Restaurants
We Sell Restaurants is the nation's largest restaurant brokerage firm specializing in restaurants wanted (restaurants for sale), leasing a restaurant and franchise restaurant resales. The We Sell Restaurants brand is known nationwide for professionalism, industry knowledge and unmatched service. They can be found online at
www.wesellrestaurants.com
. The firm is franchising their brand nationwide and has offices in Florida, Georgia, Colorado, Tennessee and South Carolina.