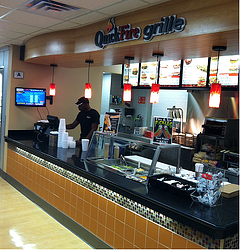 As restaurant brokers helping with site location for restaurants, we've seen every mistake in the book. There is a however, a SMART way to lease a restaurant.
Do you remember the age old requirements for goals taught in every business class, performance review seminar and all self-help books? It's easy to remember since goals should be S.M.A.R.T. where S is Specific, M is Measurable, A is Attainable, R is Relevant, and T is Time Bound. The restaurant brokers recommend you apply this to your goal of leasing a restaurant.
S is Specific
If you are vague and totally unlimited in where you want to be, expect to get results consistent with this goal. As a restaurant broker, I routinely get calls from people saying, "It doesn't really matter where the restaurant space goes, just find me a location." That is absurd. You must be Specific as it DOES matter where you lease a restaurant. The demographics matter. The traffic flow matters. The surrounding business community matters. It ALL matters and it's all relative to the future success or failure of your restaurant.
M is Measurable
Secondly, you must have Measurable requirements. What's measurable when leasing a restaurant? How about rent? Someone who calls a restaurant broker and says, "Find me a space and as long as it's a good one, it doesn't matter what the rent is" will not be taken seriously and why should they? Your rent should be a function of your sales. If you're doing a breakfast and lunch business that only operates Monday through Friday, there's only so much volume you can do in a given space so yes, there is a number of rent that is too high no matter what. Another measurable component is space. It DOES matter how large your space is. If you're doing a sports bar, it can't be handled in 1600 square feet. By the same token, a delivery and carry out location shouldn't be 4,000 square feet (usually). Be prepared to give your restaurant broker measureable requirements for square footage, lease amount, traffic count, lease term and every other element critical to your business. If not, neither one of you will be productive in your search.
A is Attainable
Leasing a restaurant requires that your goal be Attainable. Asking for Buckhead lease space in Atlanta or beachfront property in Fort Lauderdale at $15.00 a square foot isn't going to happen no matter how much you want it. The same thing is true of someone who says, "I just want to be in all the A+ shopping centers nearby Chipotle as a start-up" (this space is going to established multi-unit or franchisees). Do your research so that your requirements can be attained or you're setting yourself up to fail in leasing a restaurant.
R is Relevant
Your search for leasing a restaurant should also contain Relevant criteria that you share with the restaurant broker. What's relevant? How about your concept? We have had people approach us to do a search for them that don't want to reveal their concept, menu or financials. That's RELEVANT to the search and highly relevant to a landlord. In many cases, landlords aren't even willing to show space until they see preliminary concept information and a menu. Why? Some centers clauses that restrict other operators. For example, a Publix anchored shopping center probably excludes leasing to any other bakeries. Even if there are no exclusions, a landlord doesn't want two pizza restaurants in the same center. You have to be willing to share relevant information about you as a tenant (meaning menu, concept, background and financial information) if you are going to avoid mistakes in leasing a restaurant.
T is Time Bound
Lastly, your search should be Time bound. Let your restaurant broker know when you are planning to open. Looking for a restaurant for rent today when you don't have your money together yet and aren't sure when you can be open is just a waste of time. A deadline of opening in 30 days when you are just starting a search is alo unrealistic. Begin about six months in advance of your opening and make sure you're ready for your search before you start drawing on resources.
That's it. Avoid stupid mistakes by being S.M.A.R.T. about leasing a restaurant. You'll get a lot more respect in your search and better results as well.
Like this ar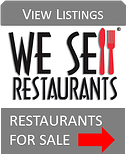 ticle? SHARE it please on Facebook, Linked In or Twitter.