The restaurant brokers are thilled that branding experts Karen Post and Jocelyn Ring from Restaurant Branding Roadmap just wrote this review about our book, Appetite for Acquisition. This dynamic team have created a remarkable blog that they call "Your learning and inspiration resource for: How to attract & keep customers." In their words they "help you be "the restaurant of choice" with loyal customers who love your place, come often and are proud to be your ambassadors."

They took a brief time out from their busy branding practice to review Appetite fro Acquisition and we love what they said. The full review follows:
Thinking about buying a restaurant or adding a location? This book is worthy read.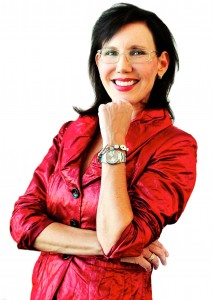 I stumbled upon Appetite for Acquisition a great little book focused on the art and science of buying restaurants. The authors, husband and wife team Robin & Eric Gagnon and owners of We Sell Restaurants, boil down the nuts and bolts of finding the ideal location, doing the due diligence, negotiating the best price and then funding your dream of being a successful business owner.
Not sure if the restaurant industry is right for you? Looking for help on a restaurant valuation or considering franchising? The authors cover all of this and more. Having earned an impressive reputation as a top restaurant brokers in the South, the couple has sold and helped entrepreneurs buy hundreds of restaurants.
Straight from the horse's mouth, these experienced restaurant specialists share what a general commercial realtor won't tell you, but you need to know. This includes: understanding critical transaction documents, the truth about landlords, how to spot a bad deal and who will really lend money for a restaurant.
The book is well organized and summarizes key learning points at the end of each chapter. My kind of book! If you're looking for sound advice on buying a restaurant, this is an excellent reference handbook.
Eric is a former banker and professional in one of the big five accounting firms and Robin holds an MBA and held leadership positions for multiple Fortune 500 retailers. You can learn more about their restaurant firm here.
As I was learning more about the "We Sell Restaurant" team I discovered their weekly podcast which covers the gamut of the restaurant business from operations to marketing. The programming can be accessed from their site or through iTunes. This, too, is well done and provides lots of great restaurant success insight.
Do you have a question for this team? You can find them online on their Facebook page or you can Tweet them. Looking for more in depth branding tips? You can also see their FREE 60-minute webinar jam packed with how-to tips and our branding formula. To view, click here.